Topic: Travel|
No Comments »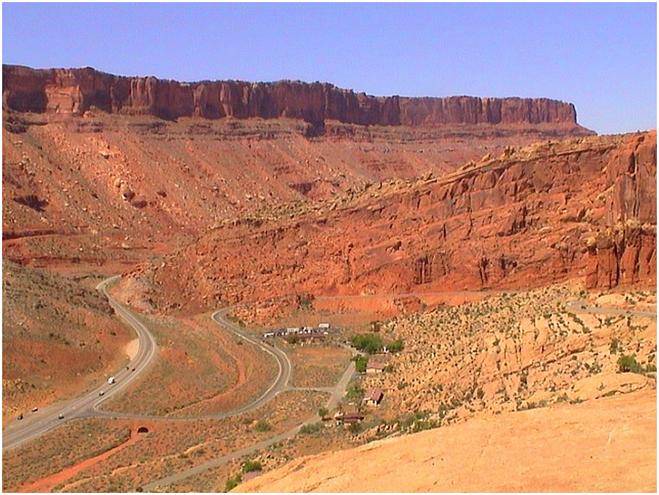 (Courtesy http://picasaweb.google.com/lh/photo/GzOHuYUVxIg76gG2TdlisQ, I'm annoyed that I didn't take a picture of the entrance myself)
Arches is impressive. Right after the ranger station, there is a series of switchbacks that climb almost 1000 feet to enter the park. Sandys' dream was to see Delicate Arch, so we drove straight to the end of the park to see it. The hike to Delicate Arch takes about 30 minutes, and it isn't easy. Most of the trail is over bare sandstone, with piles of rocks to mark the way. We had an easy time, since by the time we hit the park, the sky was overcast, which was great for hiking, but mediocre for picture taking. At Delicate Arch, there was someone with an old-fashioned Black and White Camera waiting for any variation in lighting so he could take his shot. It seemed that overcast skies made the lighting "flat".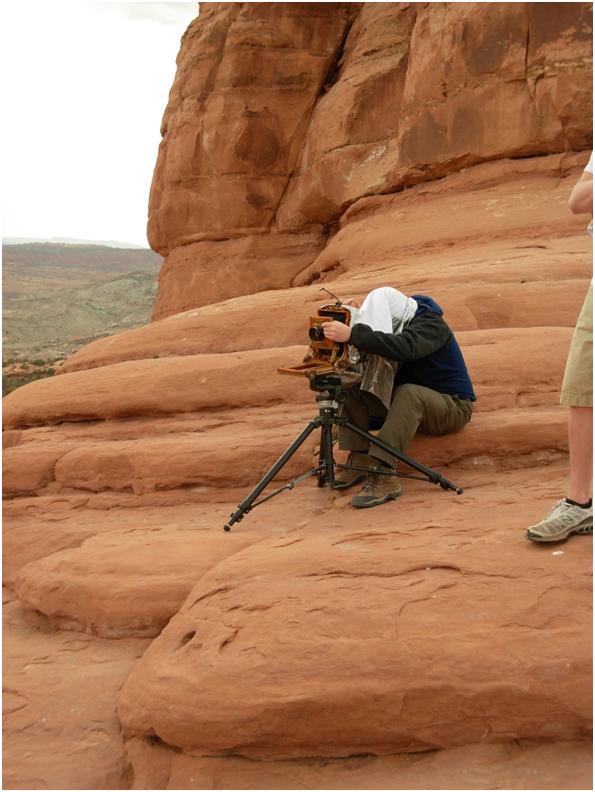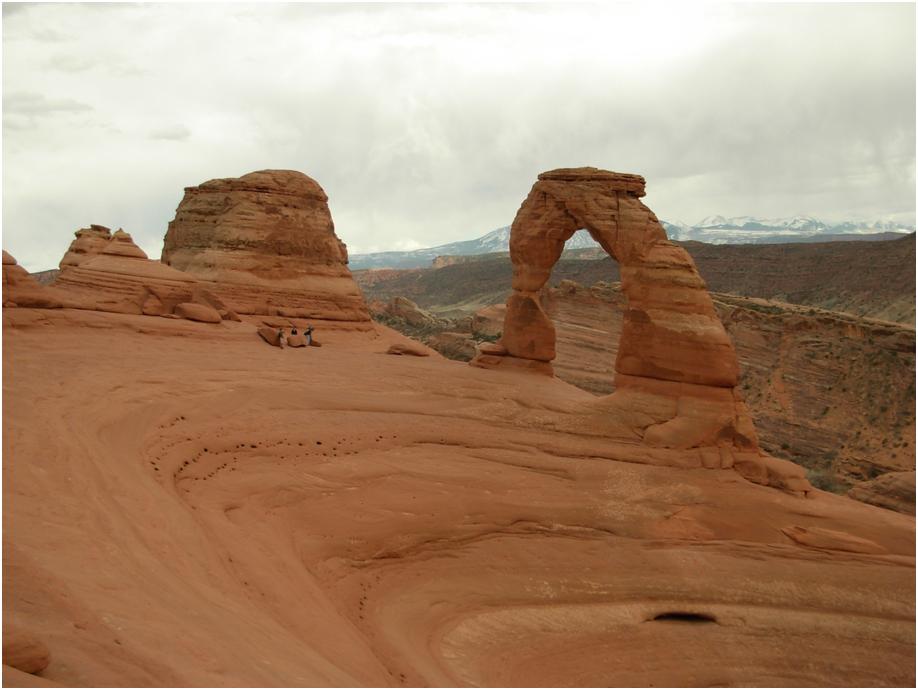 After Delicate Arch, I convinced Sandy that we had enough time to go and hike Landscape Arch, which, in my opinion, is more impressive view. The hike was very easy, and even though it looked like rain, we only got a few drops. Landscape Arch is notable not only for its size (290 feet), but also because in 1991 after about ten days of heavy rain, a 20-ton piece of the arch broke off and tumbled to the ground. And, there were visitors there to see it. Needless to say, after hearing about it, the National Park Service closed the trail underneath the Arch, which in my opinion, is safer, but not what I would prefer.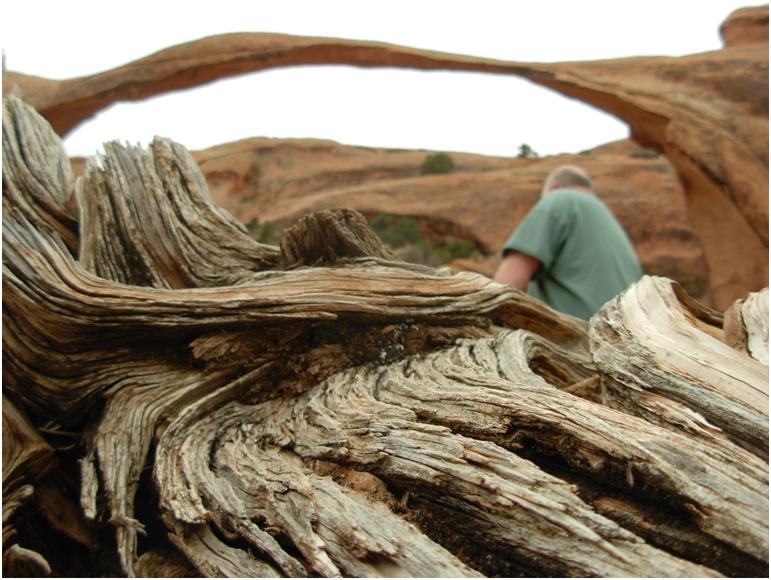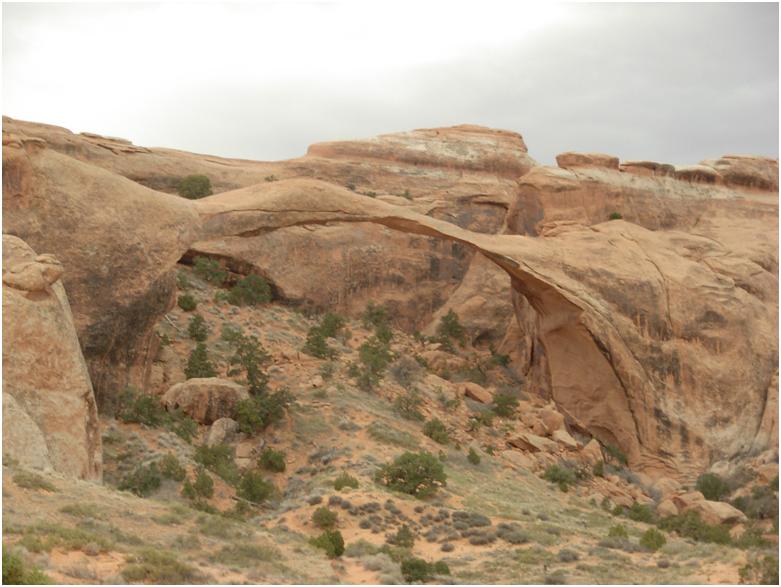 We'll sleep in Moab.