Topic: Travel|
No Comments »
Today we rented a boat to see Rainbow Bridge. Regrettably, currently Lake Powell is the coldest I have ever seen it, so it looks like I brought my nice wakeboarding rope for nothing (Hey, since we are renting a boat, I might as well try to wakeboard, right?).I'd never been to Lake Powell before the start of the season before, and the water level is very low. Supposedly, with all of the snowfall in the Colorado Basin, some people are predicting the lake will rise between 50 and eighty feet this year. In fact, rumor has it that the channel from Wahweap to Padre Bay is going to be dredged this year so houseboats can go through. Now that's exciting. No more hour-long trip through the perilous Antelope Channel (I personally have been party to the old houseboat we used to take almost crashing into the sides more than once). Back on topic, the weather for our trip was fairly nice. A bit brisk, but as we got out it warmed up. Also windy and choppy in places, but at least we didn't have a famous Lake Powell storm to deal with.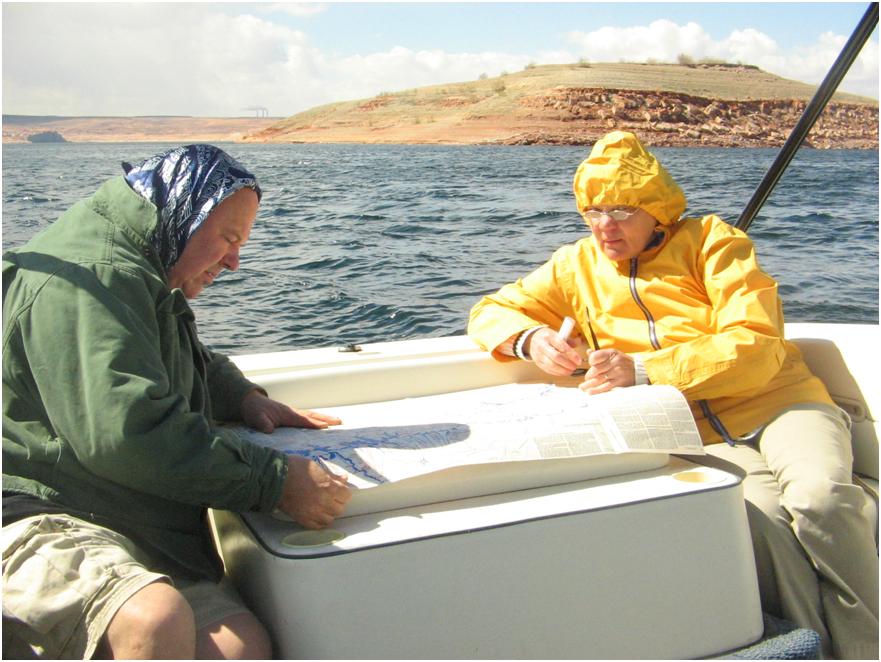 What, do you say, is this? This is Sandy's mom and dad looking at the map. Why is he dressed like a babushka? Well, I gave Sandy's dad my hat and warned him that it would fly off his head and into the lake if he didn't tighten it. And then we would have to turn around and pick the hat up out of the water. Hypothetically, this might have happened before to my the father and a certain uncle of mine. Multiple times, to both. And, of course, it did happen, and we did make a wide circle to pick up the hat, and then the hat was wet, so he wore a scarf.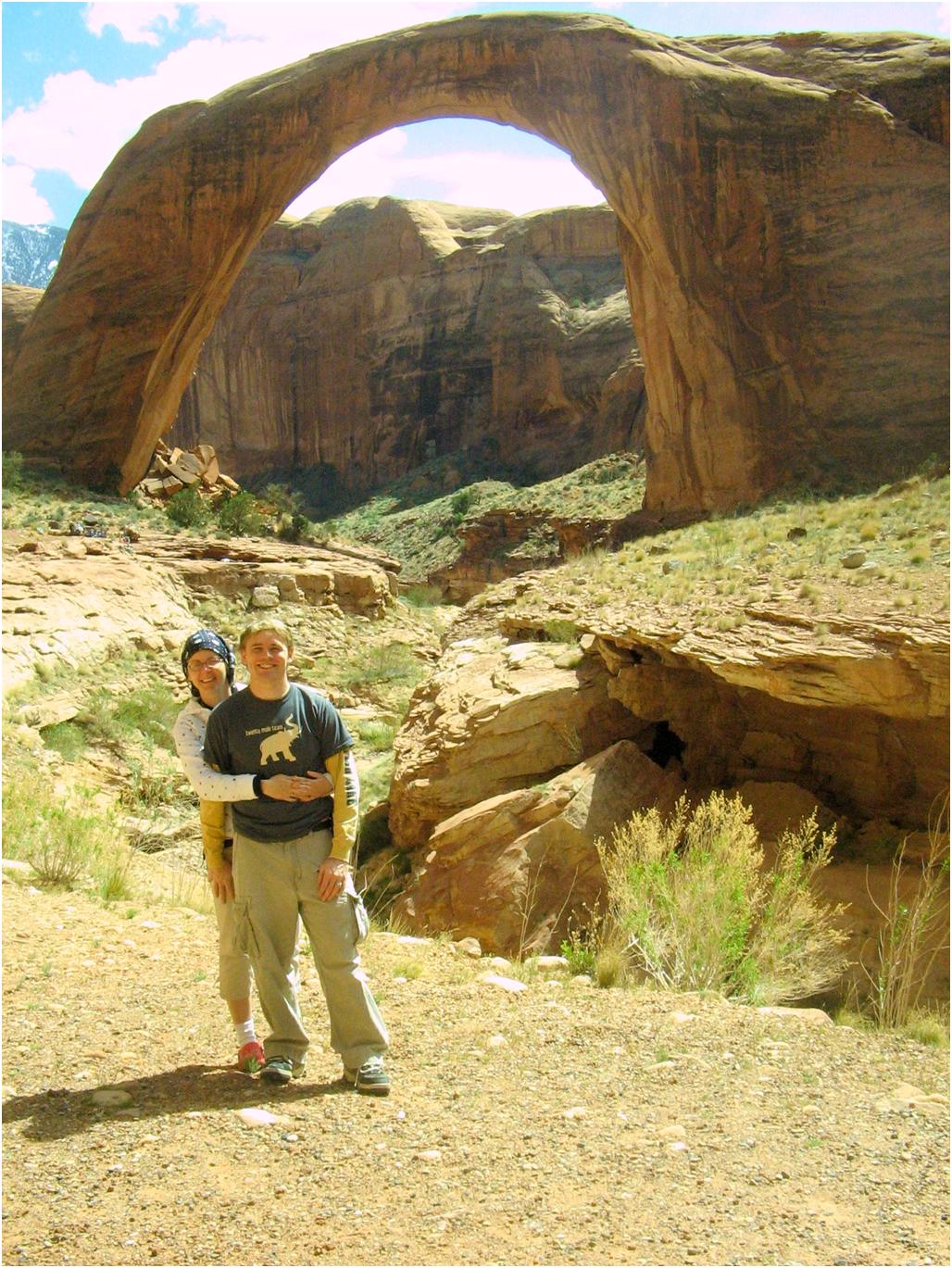 So there is the largest natural arch in the world. The hike is very easy, only about ten minutes. The only trick is getting there. It took us about two hours each way to get there from Wahweap, so if you do this, plan to gas up at Dangling Rope Marina before you go back.